UPMC Moment of waiting
Concepting, Art Direction, Design
22 people die every day waiting for an organ. When we were asked to bring this number to life and raise awareness of living donor transplants at UPMC (University of Pittsburgh Medical College), we orchestrated a 22 minute flash mob in the heart of Pittsburgh. I was involved in concepting the idea and creating all of the various deliverables that went along with the event, along with actually being there to help orchestrate it successfully.
In the news: Pittsburgh Post-Gazette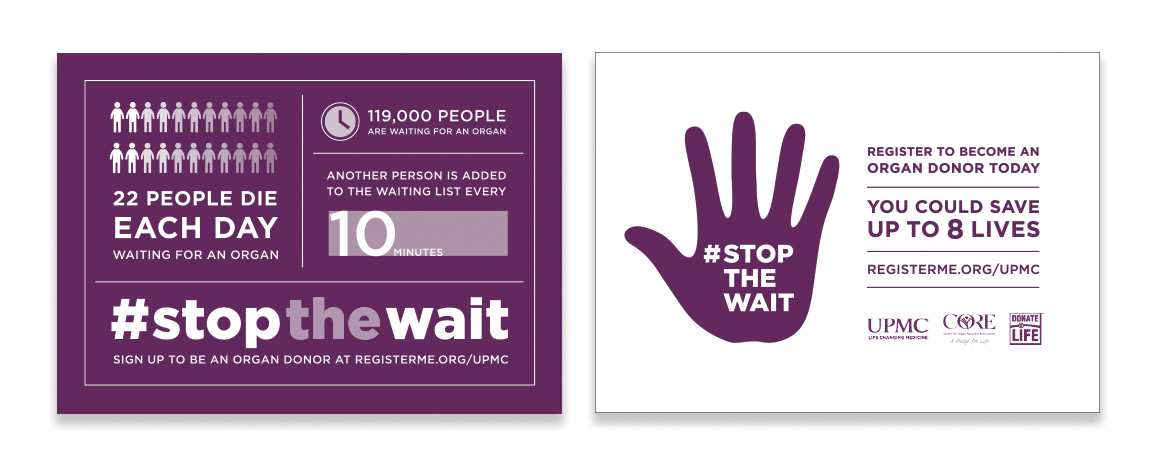 Various collateral we created for the activation.